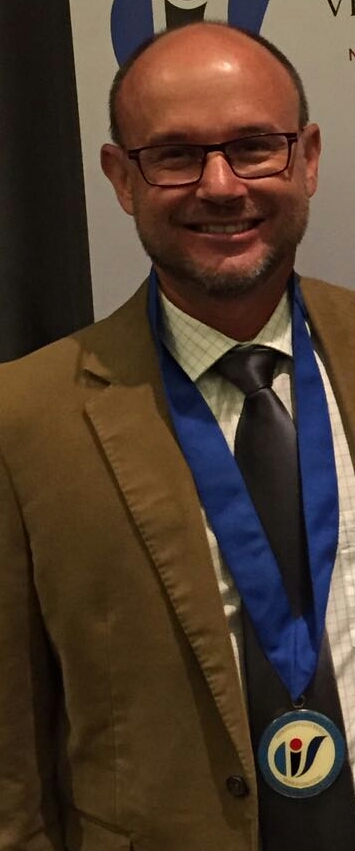 What an honour to have been elected for a second term as IING President.
I have spoken about the value local institutes across the country can bring to our industry on a few occasions. Once more I realise the critical role we have to play, as the Insurance Institute of Northern Gauteng, in our region.
Our values speak for itself:
Inform / Educate / Connect / Support / and Care
Social media and the Internet changed the way we interact with each other. Our social platforms such as Facebook and Twitter and our website need to keep up with the changing demands of our members.
I am happy to see the growing numbers of these IING platforms during the past year.
I invite each of you to like our pages and join our media platforms if you haven't done so as yet.
Our new communication convener, Karien Kastner, will make sure you are kept informed of insurance-related news and all our 2018 events.
Moving forward, education must be our main focus at the IING. I am happy and confident to report that the IING will be 100% aligned to the IISA strategy. Our educational offering includes technical workshops from IISA and CPD workshops from the IING.
There is no doubt that the insurance industry of tomorrow will be very different. As insurance professionals, we will still play the vital role in how we tackle the challenges of 2020 or 2025. Improving your knowledge and expertise will be critical and thus educational opportunities are of utmost importance to our IING members.
We have been very successful in connecting our members for the last couple of years. COI has thrown us a curveball, but the local Institutes showed that they could bring insurers, administrators, brokers and suppliers together. Golf, tenpin bowling, whiskey tasting and social events are all necessary to make it happen.
It is vital to continue to support the insurance industry. Fia, Sasria, IIG and the IISA are all role players that we want to align with in making our industry move forward.
I, therefore, invite open debate will all the interested parties who are willing to engage with us. Mike Pierce is our new educational convener, also looking after governance. Mike has many years of experience, and we are privileged in having him at our disposal. So let us get the ball rolling on the necessary engagement sessions.
Lastly, at the IING we also have CARE as a value.
At our year-end function last year I spoke about starting a graduate program within the ING. We will get this the ground by outlining the criteria required and opening up for nominations.
Any sponsoring partners for this graduate program would be appreciated. Nothing will give us more gratitude by assisting an individual, or hopefully individuals, in becoming true insurance professionals with a professional insurance designation.
It is about giving back to our fabulous industry, ladies and gentlemen!
We have a task. Let us seize the opportunity! Let us remember those before us and make history in 2018.
IING President
Anton Coertzen